Volunteer to Help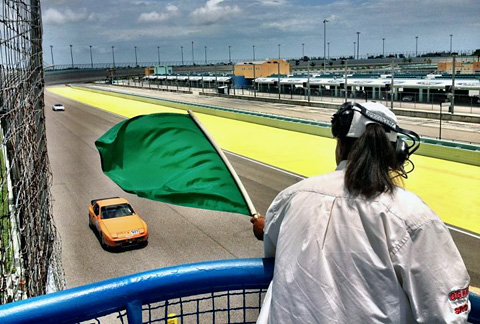 There are many ways you can volunteer to help and be part of the action at the track or behind the scenes in a support position, all while having fun and earning free track time! We are often "hiring" for a variety of positions, please click here to inquire. Positions include pre-grid, pit-in/pit-out, announcer, tech inspector, registrar, trophy girl, and more.
Volunteers must be current NASA members with a positive attitude and must be at least 18 years of age. They must be able-bodied and capable of working long hours in a variety of weather conditions. As thanks, volunteers earn coupons toward free track time. We operate on a "work 2 get 1" system – that is, work two weekends then drive one weekend for a $0.00 entry fee… so each weekend worked equals a credit of up to $225.00. Volunteer coupons are good through the end of the next season (i.e. if you earn coupons in 2020 they must be redeemed before the end of 2021) and can be transferred to any entrant or driver you choose. They can be used for all regular Florida Region events (i.e. not events in other regions, not split events with Southeast, not Championships.) If you have friends or family members who would like to help out, they can earn free track time as well. There is no limit to how many volunteer coupons a person can accumulate or transfer.
When you think about the process of organizing and running motorsports events as large and as complicated as ours, without a doubt it is all the work done by a small army of officials that makes everything run so smoothly and efficiently. If you are interested in actively helping us put on great events and your idea of fun is getting closer to the action than anyone else, please email Jim VanderVliet to discuss volunteering ASAP.