Dollars Per Minute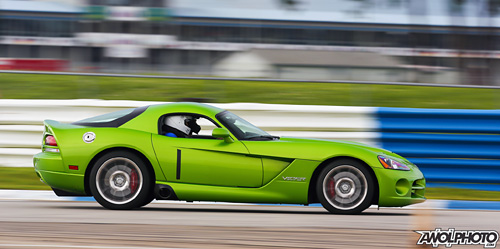 There has been some interesting online marketing about "dollars per minute of track time in HPDE" recently. Although this is just one aspect of what makes a great event or group, we encourage you to take a look at the numbers and see how NASA FL compares…
—————————————————————–
One group's math, for a PBIR or Homestead HPDE single day:
-Up to 2 hours scheduled on track for $299 = $149.50 an hour (which is $2.49 a minute)

And NASA FL's math, for any of our 2015 Sebring HPDE weekends:
-3hrs 20min scheduled on track for $450 (full price regular pre-registration) = $135.00/hr ($2.25/min)
or
-3hrs 20min scheduled on track for $425 (full price minus fine print discount) = $127.50/hr ($2.13/min)
or
-3hrs 20min scheduled on track for $366 (discounted season pass price) = $109.80/hr ($1.83/min)
or
-3hrs 20min scheduled on track for $350 (full price minus new participant discount) = $105.00/hr ($1.75/min)
—————————————————————-
Another group's math, for a Sebring HPDE weekend:
-up to 7 hours* scheduled on track as a novice driver with an instructor for $800 = $114.29/hr ($1.90/min)
or
-up to 7 hours* scheduled on track as a solo driver for $650 = $92.85/hr ($1.55/min)
(* = several of those hours are shared between all run groups, i.e. on a track
full of drivers from all skill levels, which NASA FL doesn't do for safety reasons.)

And NASA FL's math, for any of our 2015 Sebring HPDE weekends:
-6hrs 40min scheduled on track for $675 (full price "double down" pre-registration) = $101.25/hr ($1.69/min)
or
-6hrs 40min scheduled on track for $650 (double down entry + fine print discount) = $97.50/hr ($1.63/min)
or
-6hrs 40min scheduled on track for $591 (season pass + added "supersize" entry) = $88.70/hr ($1.48/min)
or
-6hrs 40min scheduled on track for $575 (double down + new participant discount) = $86.25/hr ($1.44/min)
—————————————————————-
Hopefully you noticed in the second example above that the NASA pricing is exactly the same for everyone in HPDE whether you need an instructor or not – we provide instructors free of charge for novices (and for check rides or further coaching in any group) as always. And we offer "Hyperdrives" – a single HPDE1 session with an instructor riding shotgun – for $75, which is the cheapest way to get on track at speed that we know of.
Now when other groups apply this "more track time is better" approach as a selling point, please consider two things:
1) You may not get everything you're paying for; their "actual" track time has less chance of matching their "scheduled" track time because they probably don't offer hot pulls, extra ambulances and emergency staff, or roll on/roll off sessions (click here for details about those aspects of every NASA FL weekend.)
2) Regardless of the amount of track time offered, less than 10% of participants are on track for every minute of every session they paid for access to, so really in a sense all people are doing at certain events is paying to leave early. Many know there is such a thing as too much track time for plenty of drivers and their cars across two days, but that doesn't stop other groups from using it as their marketing focus – usually because they don't have anything else to sell but track time. So please think about everything NASA offers that other groups don't, including:
-one million dollars worth of excess medical insurance coverage for our members (most groups only carry $25k)
-among the safest, best developed, and most comprehensive "ladders of speed" in the business
-some of the most highly trained and experienced officials, instructors, safety staff, and group leaders around
-competition groups for time trial and roadracing with many prizes to win, including tires and brakes
-a truly national organization with 25 years of experience and annual championships on both coasts
Long story short, please consider all these factors when deciding which group to run with. We want you to have all the facts… and one fact is that as far as we know, nobody does HPDE better and cheaper than NASA!